Budgeting, forecasting and reporting for the automotive Sector
Dealerships need to provide regular forecasts of sales and reports to managers and manufacturers. There is also the need to manage other sources of income such as finance and servicing. Sales can be very seasonal with new models, number plate changes, and other factors affecting cash flow. Modelling the integrated financial plan is vital to ensure sustainability.
Dealerships often work with a vast array of software systems prescribed by each manufacturer. Bringing all the data together in one single platform for Sales planning and integrated financial planning is vital. Often the data is bought together in Excel, however, Excel solutions are often:
Slow to Update
Error Prone
Difficult to change e.g. add new dealerships / models
Not multi user
Does not automatically consolidated dealerships / manufacturer data
Unable to run scenarios
With Corporate Planner you can create your plan for new cars, used cars, workshop and parts service on a single platform. Plan sales by make, model, dealership, salesman etc. Create management accounts for sites. Produce budgets and forecast cash flow. Corporate Planner is used by the automotive trade, with interfaces to all the major pre-systems, ensures transparency and excellent data quality.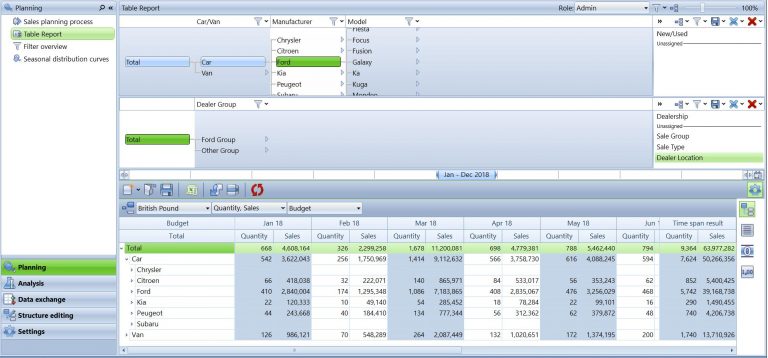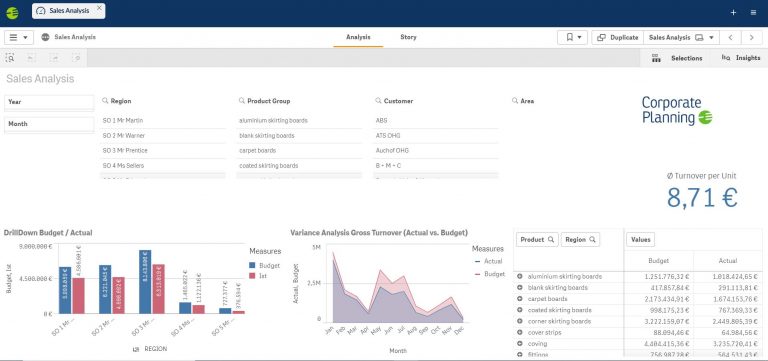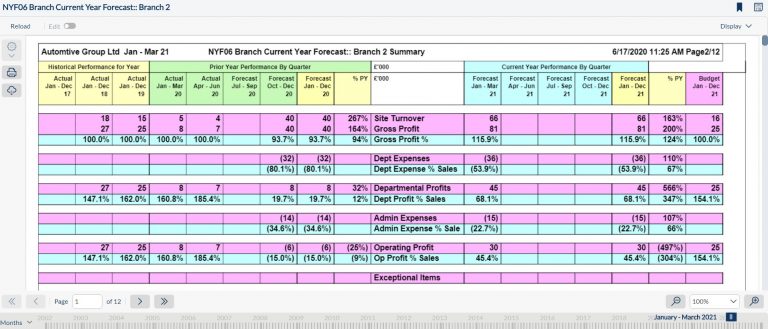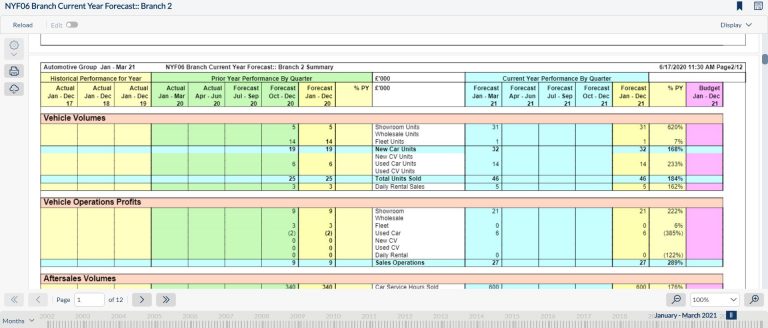 Corporate Planner in the automotive trade
Plan your entire sales operation in our software, from new and used car sales through to parts service. Work out bonuses and commission rates, and calculate manufacturer discounts. Present your figures in terms of all your customers as well as all your suppliers, and gain meaningful data for your after-sales care. By comparing different planning scenarios, you can carefully weigh up the alternatives and make forward-looking decisions.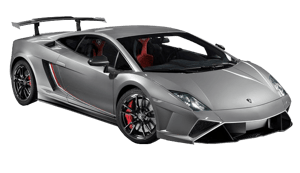 Decentralised planning
Many car dealerships and trading groups are scattered across an extensive network of branches and subsidiaries. Save time collating and consolidating multiple spreadsheets from managers. A single planning and reporting database collects budgets from managers. Corporate Planner enables, all staff, regardless of their location, access the same data source in a web browser.
Automatic Reporting for decision-makers
Inform the executive management, sales managers and other heads of department about the latest figures by means of regular management reports. Reports can be run directly by your team, from a web browser. You can also provide the decision-makers with a custom-built dashboard.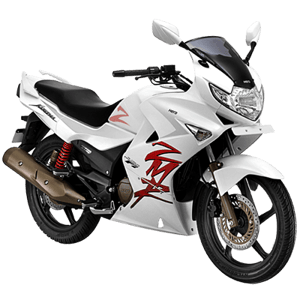 Integrations for saving time
The large number of pre-systems involved often makes planning in the automotive sector a complex and time-consuming task. Corporate Planner offers you a better perspective in a heterogeneous system environment. The solution comes with more than 100 interfaces to all major pre-systems as standard. Data imports run smoothly and automatically, and always at convenient times. Use the time you save for analyses and for the development of your car dealership.
Many car dealers work with several different pre-systems. Corporate Planning software covers this heterogeneous system environment like a lid, bringing together all the relevant data on just one platform.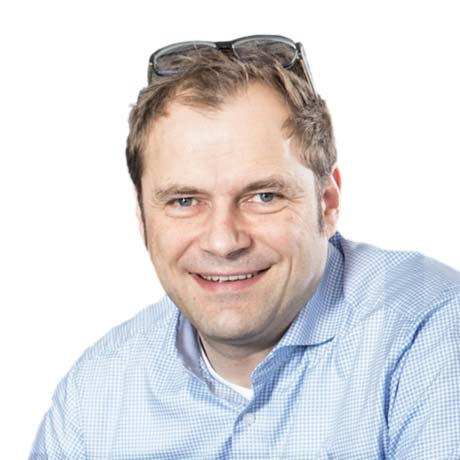 Michael Ottens
Car dealer and consulting partner
Our objective was to deliver transparent and reliable figures to the management in less time - and we've achieved that already