Corporate Planner software applications provides a complete solution for all corporate performance management
The single system can be used for:
Operational Budgeting, Forecasting and Reporting
Multi Company Financial Planning & Reporting
Statutory Financial Consolidation
Strategic Management
Corporate Planner has a distinctive Natural Business Intelligence tree structure. This tree BI logic provides a clear visual representation of the planning models.
Not all companies require all applications within Corporate Planner the system is completely modular so you can implement the components for your specific requirements.
Corporate Planner is suited to companies from £5M Turnover to over £10Bn Turnover. It can be used by just one user or 100s of users can be planning and analyzing data. Below is a list of the modules available in Corporate Planner.
Corporate Planner Applications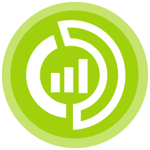 For all operational reporting, budgeting, and forecasting (e.g.management accounting, sales & COS, staff, projects, etc)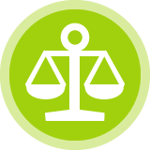 Multi company, multi currency I&E, BS, CF integrated financial planning application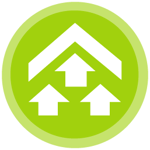 Speed up the financial consolidation and reporting process with Corporate Planner. Consolidate actual, and forecast data.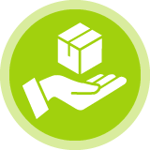 Multi-dimensional sales planning and reporting application. BI sales analysis via a web browser with dashboard, where users can enter new plans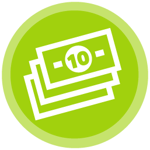 Daily detailed liquidity management software
Applications in the Corporate Planner over the years has been extensively independently tested and has won various awards.
First planning software to achieve the best possible overall rating by EBS Executive Education of the EBS University for Economics and Law
Supports the principles of modern budgeting in an "exceedingly excellent" manner
Fulfills the "simplicity", "flexibility", "integration" and "fundamentals" criteria to a degree of more than 95%
Outstanding overall assessment at 98.44%
Bundesverband IT-Mittelstand "software made in Germany" approval
At CeBIT on 11th March 2014, CP-Finance was awarded the 2014 IT Innovation Prize
July 2013, CP Corporate Planning AG was awarded the "Top Innovator 2013" distinction in Berlin
15 Top ranked awards in BARC planning system survey 2018.
Planning is critical for a business to succeed. Almost all controlling reporting and planning is businesses today is carried out on spreadsheets. Excel spreadsheets can be great but they have many fundamental issues:
Single User
Over 90% of spreadsheets contain fundamental errors
Only one version (no scenarios)
Complex to change
Many copies no single version of the truth
Single point of failure – often spreadsheets can only be maintained successfully by the creator
Perceived to be free but requires large amounts of resource to run
It is more important than ever to have good controlling systems. Finance and planning teams need to spend more time understanding generating plans rather than processing data and maintaining models.
Corporate Planner - Simple and Fast
The Corporate Planner suite of applications has been designed around the business perspective. The software is designed to be implemented and maintained by the finance and planning teams. The fundamental principle from the founders is that it is that CP Suite is not a highly technical solution. The software does not require any specialist SQL / programming knowledge to implement, the models are built via dialogue boxes.
However, underlying the user interface is powerful SQL database with an in memory application server. Direct connection and drill down to per-systems is possible as well as completely devolved planning and reporting via a web browser.
Key advantages over other systems are implementation times are 3 times faster than competitor products. Changes can be made by the finance and planning teams, other systems often require significant IT time to make changes. Planning and reporting models are owned by the end business users, not by a technical team.