Why a Budgeting and Reporting System?
Most organizations of this size carry out all their budgeting and management information via excel. Excel although perceived as a free solution is often resource intensive and has many problems compared to budgeting software solutions. Some of the problems with excel financial planning and analysis solutions are:
Single User
Multiple different models for budgeting, forecasting, monthly reporting
No single version of the truth
Scenario modelling, re-forecasts difficult
Error prone, over 90% of excel models have material errors
Slow to build and time consuming to edit
Often difficult to hand over to new users
Lacks top down bottom up data manipulation tools
How long are your planning and reporting cycles? How much effort of your staff does it take? What if reports and forecast templates are available in the web as a self service option?
These are just some of the resource saving benefits and planning and reporting system brings to an organisation. Add to that a raft of planning functionality that is just not available in Excel models.
Award Winning Budgeting Software
Corporate Planner is the primary application for the range of corporate performance management applications. Corporate Planner is a market leading, budgeting, forecasting, costing, and management information database system. Corporate Planner is developed by Corporate Planning AG an independent German software house.
Corporate Planner is used by 4,000 organizations worldwide in organizations or all sectors ranging from £5M to over £10Bn turnover.
In these tough times it has never been more important to:
Budget and Forecast Rapidly
Run Multiple Scenarios
Have a Single version of the truth
Automatically consolidate data
Understand key cost and income drivers
Multiple User Contribution
Plan profitable growth
Integrate sales planning, P&L, Balance Sheet and Cash Flow forecasting
Spend more time analyzing results than generating figures
Corporate Planner does all of this for you and comes with 'standard' and web-enabled interfaces. It also fully integrates with the QlikView and Qlik Sense Business Intelligence systems.
Natural Business Logic Tree
Corporate Planner is a flexible budgeting software solution that is easy to adapt to companies planning processes. Corporate Planner is a highly visual system and utilizes a tree structure to illustrate all the structural relationships. This provides a simple transparent view of the database. Changing Moving in the structures instantly changes the data in the analyses.
The clear tree structure is very helpful for getting at the information I need quickly. The clear display and the analysis of the business figures have led to greater transparency within the company. Michael Imhof
Financial Controller
Planning, Budgeting & Forecasting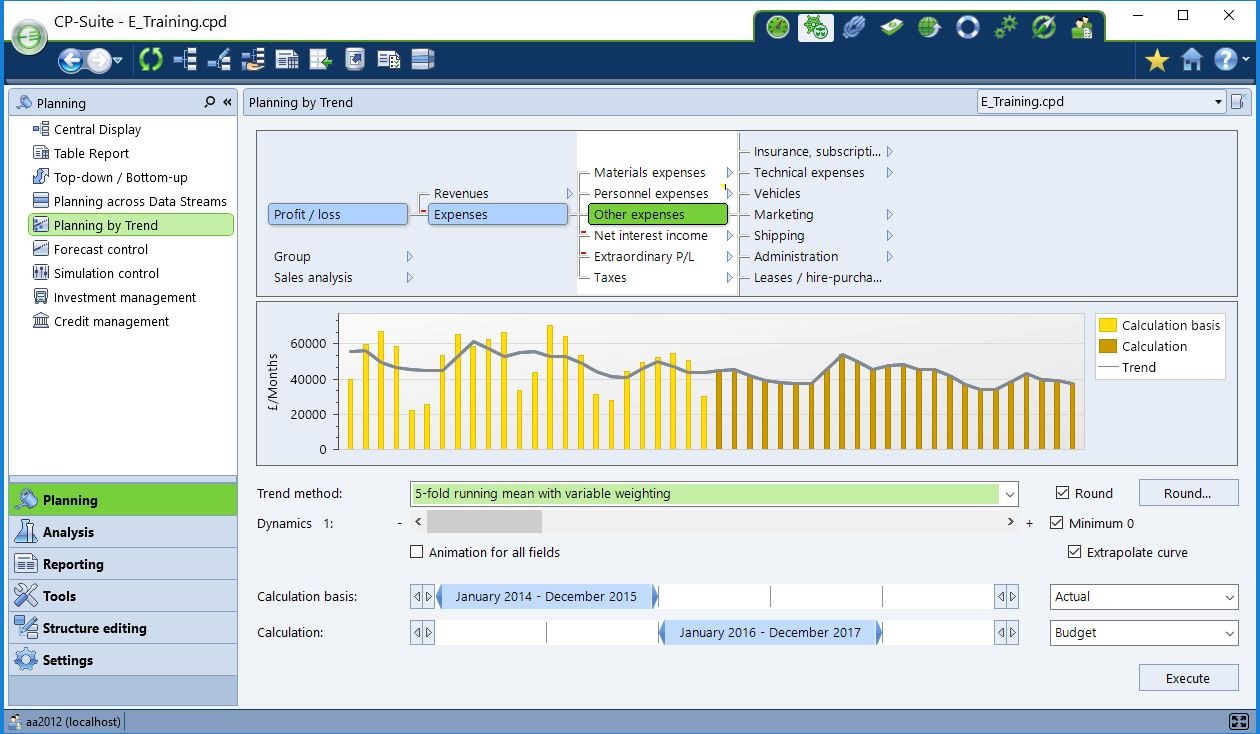 For many companies the planning and forecasting process in slow, laborious and unloved. For over 25 years Corporate Planner has provided budgeting software to provide a quick transparent solution for all users. Corporate Planner budgeting software has many inbuilt functions to streamline the process
Rolling Multi Year Planning
Multiple Definable planning streams (budget forecast, re-forecast etc)
Top-down / bottom-up planning
Automatic Forecasting
Trend analyses
Planning Commentary
Simulations & Scenarios
Investment Plans
Fixed Asset Register
and much more
Corporate Planner not only is a budgeting software solution but it is also a management information system. As well as the ad-hoc analyses Corporate Planner has an inbuilt report writer and dashboard. Users can quickly access actual as well as budget and forecast data. Reports and ad-hoc views clearly present the data and enable drill down of variances.
With reporting and budgeting combined Corporate Planner provides complete Corporate Performance management tool. This ensures that managers can clearly be made accountable for their targets.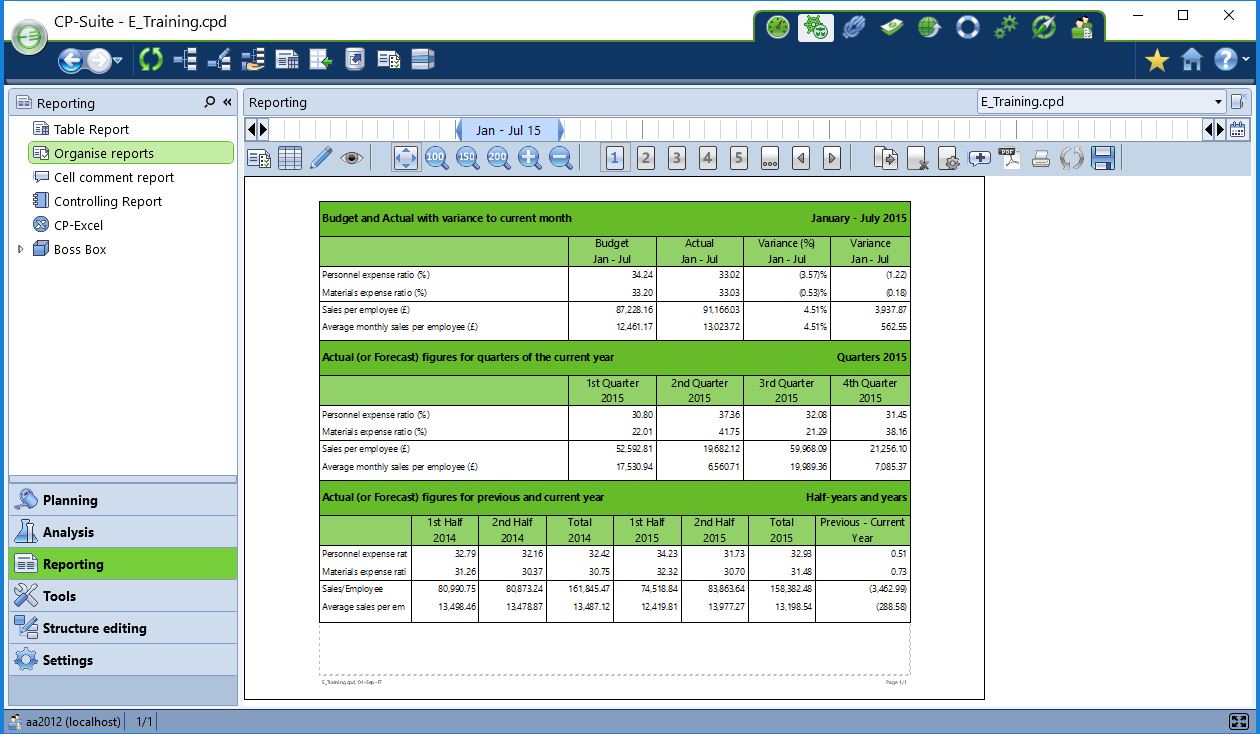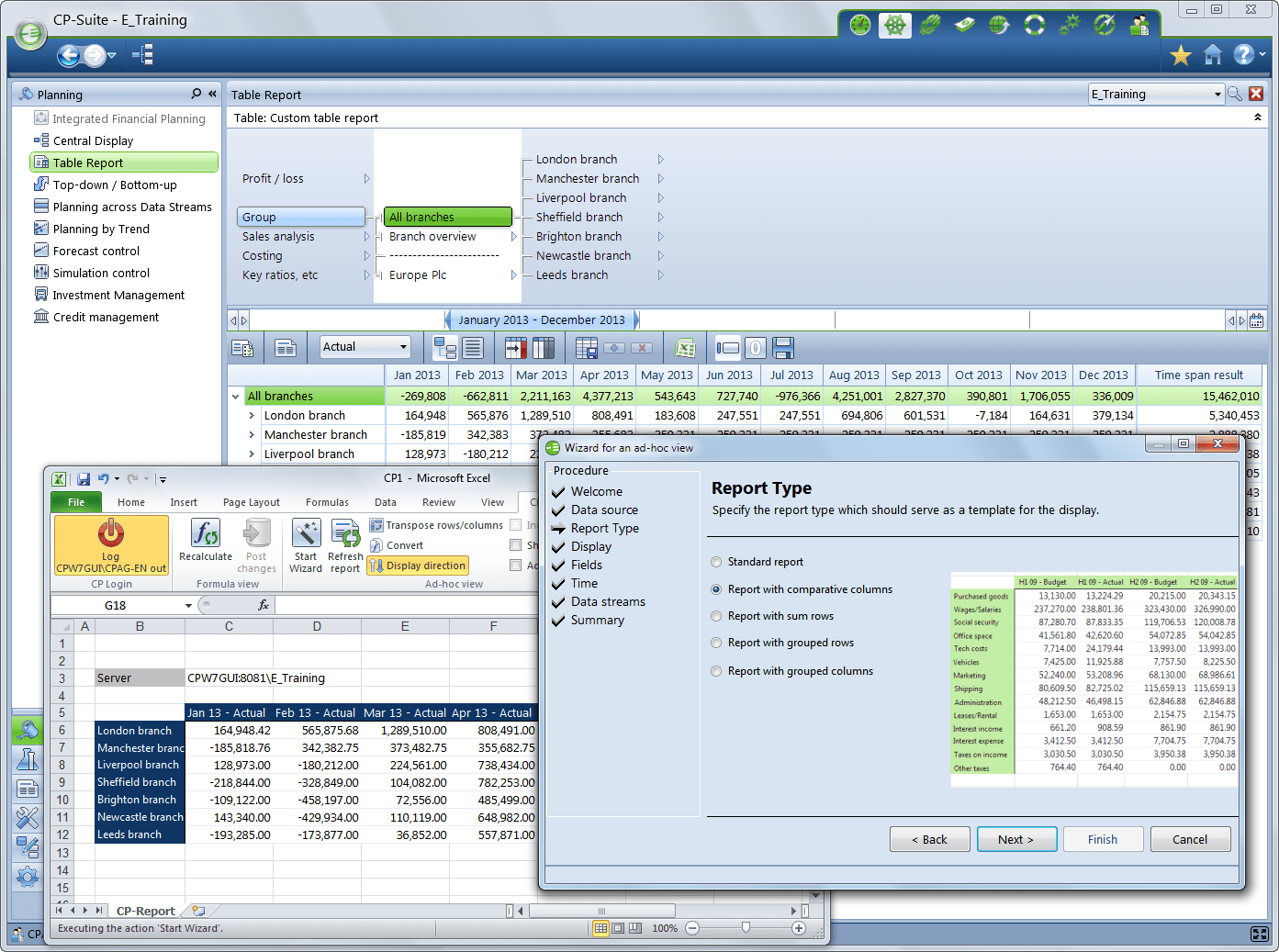 Corporate Planner has many inbuilt analysis functions to rapidly evaluate the business data. All analyses are dynamic so that results can be rapidly compared to prior year or against other scenarios.