Integrated Financial Planning
Ensuring company liquidity is vital. Whether you are a small medium or large organisation your business can no longer operate without cash to pay the bills. It is a key responsibility of the finance director and the accounting team to ensure there is a cash flow plan and that it stands up to scrutiny.
The integrated financial plan of a company must take into account many different factors including:
Sales – customers, seasonality
Cost of sales and workforce size
Stock levels
Debtor and creditor payment profiles
Capital changes
Borrowings
Tax
Dividends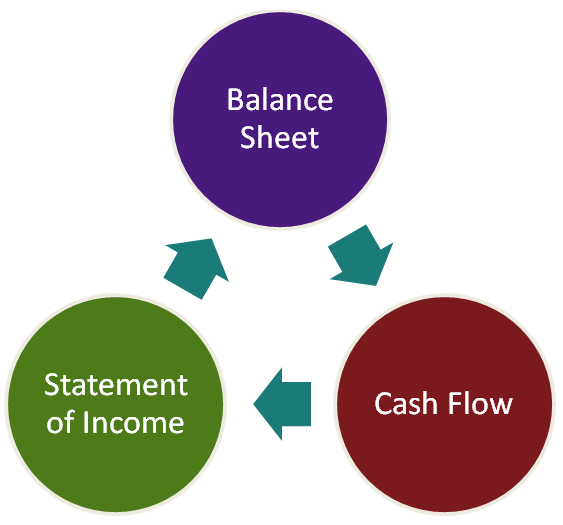 Added to this some finance teams will also need to plan:
Multiple Companies
Multiple currencies
Inter-company trading
Putting all these assumptions together drive the foretasted income statement, balance sheet and cash flow. Changing assumptions in any one area will directly impact the other two.
The importance of a cash flow plan
As part of the annual budgeting process a cash flow plan should be made. These plans often need to be shown to key stakeholders, directors, lenders / investors, shareholders. Lenders and investors will often set targets and covenants based upon the financial plan. Missing these covenants could have serious consequences.
Many factors can cause uncertain, volatile cash flows (growth, competition, suppliers, Brexit). The cash flow budget should have strategies if key targets are missed. Common strategies in time of change might be:
Reduce costs
Reduce stock
Chase debtors, Defer payments
Change capital plans
Increase borrowing
Having a plan as part of the budget should ensure that your business can manage risks to cash flow and make the correct decisions as quickly as possible, when risks materialize, rather than panicking when it hits the buffers.
Excel as a Solution?
Often cash flow models are produced in Excel. However Excel financial planning models often have a number of limitations such as:
Multiple models for monthly reporting, re-forecasting, budgeting etc.
Frequently complex difficult to set up and change as a company grows.
Contain errors
Single scenario
Not a single source of the truth
Fail to plan in the detail required.
Not multi-user
Often are very difficult to hand over to other users
Virtually impossible to plan and consolidate across multiple companies and currencies
Corporate Planner – Financial Planning Solution
The company finance planning and reporting application from Corporate Planner enables accountants to:
Produce clear company planning models, linked to ERP systems
Allow multiple users across a company to plan and report at the same time.
Deliver a dynamic, integrated, business P&L, BS and CF with all planning functionality built in
Reduce the budget cycle times with a single dynamic model
Produce multiple scenarios that clearly explain cash flow variances.
Import actual data, report actual monthly data from the same single source
Re-forecast weekly / monthly / quarterly.
Financial Consolidation Included
For group companies the financial planning and reporting application is directly integrated with Corporate Planner's statutory certified financial consolidation application. The one system can be used for company reporting and financial consolidation helping you to achieve a fast close.
Corporate Planner – Additional Applications
Corporate Planner can not only help with the integrated financial plan. Corporate Planner can also deliver other corporate performance management solutions, such as:
Monthly Management Reporting