Every companies financial plan, budget or forecast usually starts with the key question.
What is our Sales Forecast?
Predicting the pipeline of sales is vital for producing any business plan and financial forecast. Even in the not for profit sector understanding and managing the key sources of revenue is vital to forming the financial plan.
The sales forecast is vital because it drives the requirements for staffing, materials, overheads, capital expenditure and investment. Over or under achieving a sales forecast could significantly impact overall business performance.
The sales forecasting process
The sales forecasting process generally has four key questions:
Who are our customers?
What are they buying?
When will they buy?
When will they pay us?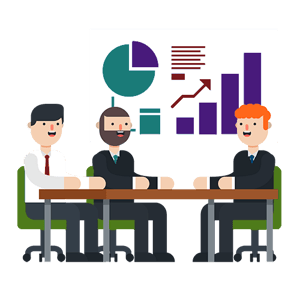 The last question, is probably not be top priority of a sales manager. For the business plan it is vital because it is a critical element in defining the cash flow forecast. Increasing sales to the riskiest worst paying customers may not be the best plan because it is not always best for the business cash flow.
Sales planning is not a one off process. Sales forecasts need to be reviewed regularly because any change in the market could affect the overall business plan.
In smaller businesses the sales forecasting process can be easily managed centrally. As a business grows, the sales forecasting becomes more devolved due to increases in the number of staff responsible for delivering the plan. Devolved plans often lead to even longer planning cycles. Vital decisions are not being made because the data is not available. Sales planning software can help collect the data and provide clear business intelligence.
The problems with an Excel sales forecasting solution
The most common planning tool is Excel spreadsheets. Excel models have a significant number of disadvantages including:
Single user. Many spreadsheets have to be sent to sales managers, submitted and consolidated as a result the sales forecast process is slow.
Missing data planning tools e.g. top down planning. Excel does not have built in seasonal planning, or data spreading tools, these tools enable rapid re-forecasting
Prone to errors, over 90% of spreadsheet models have material errors, therefore can you trust your plan?
Single version, with excel models it is difficult to run multiple what-if scenarios making it even more difficult to understand the impacts on the sales forecast
Slow to update. Excel models can take a long time to change when the business planning needs evolve.
Multiple models. Many different spreadsheets are generated for budgeting, forecasting and reporting, consequentially there is a duplication of effort. Not a single version of the truth
Corporate Planner Sales Management
Corporate Planning have developed a simple fast to implement sales forecasting and reporting application. Sales management staff can plan flexibly in terms of sales managers, customers, regions, countries, products, product groups, comparing scenarios and trends or looking at top-down distributions. The application takes the complexity out of looking at multi-dimensional data.
Corporate Planner Sales is the software solution that puts speed into sales management. The solution arranges complex structures in seconds and provides a panoramic view across the entire sales organisation and product portfolio. Speed up your sales management and make good decisions more quickly. Key advantages over traditional Excel based sales forecasting solutions are:
Multi User – data inputted and consolidated immediately
Multiple scenarios, budget actuals, forecasts etc.
In built top down / bottom up planning tools, plan at any hierarchy level
Multi-dimensional SQL Database solution
Multi-currency sales planning and reporting
Simple drag and drop BI tree interface
Dashboards
On premise / cloud application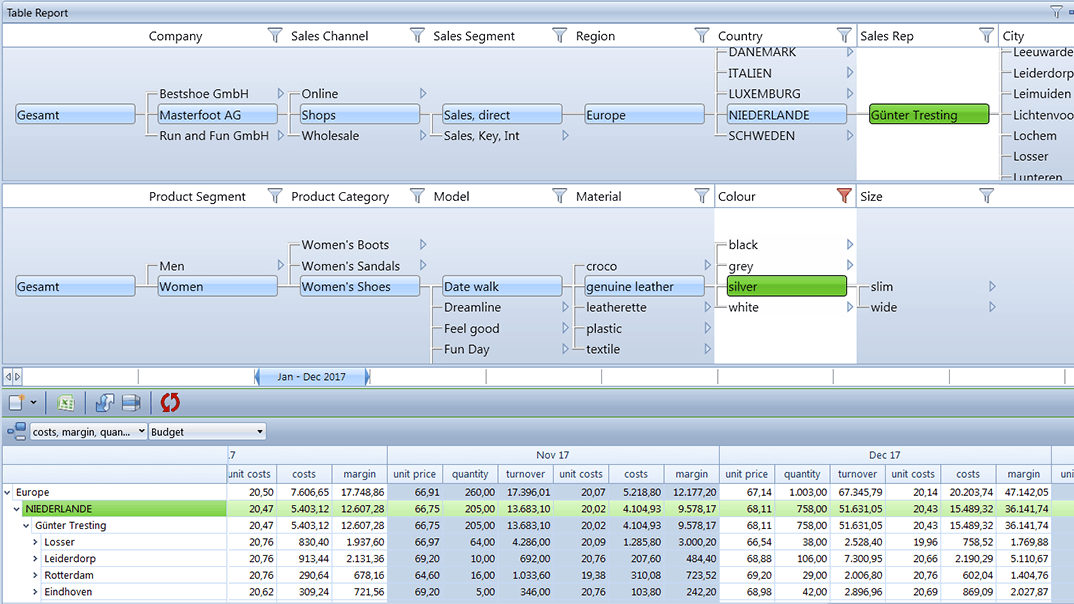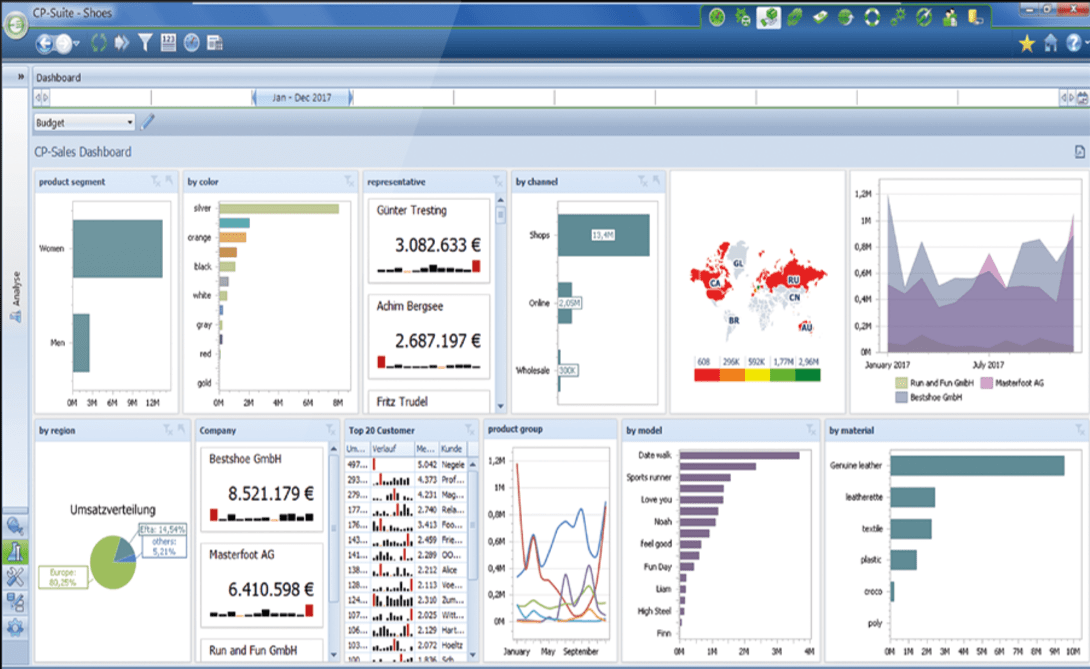 Additional Budgeting Planning and Reporting Solutions
Corporate Planner can not only help with the sales forecasting process. The software can also deliver other corporate performance management solutions, such as:
Monthly Management Reporting
Cost Center Budgeting
Staff Planning
Project Planning